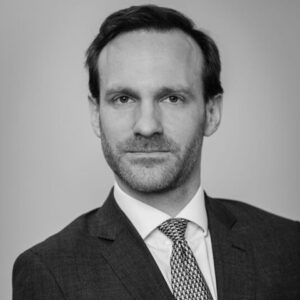 Jonathan rejoined UKGI in January 2021 to lead its work supporting HMT's financial interventions in response to the COVID-19 pandemic, having previously been with the organisation between 2015 and 2019.
In his first stint at UKGI Jonathan led the inaugural income contingent student loan sale on behalf of DfE, UKGI's work on net zero with BEIS, and projects with MoD, DIT, and the FCO.
Jonathan's private sector background is in asset management. He was a portfolio manager at the BT Pension Scheme, running secure income and infrastructure equity portfolios, and at BlackRock, where he helped establish its infrastructure debt business. He began his career at ING Barings in its Energy, Transport, and Infrastructure group.