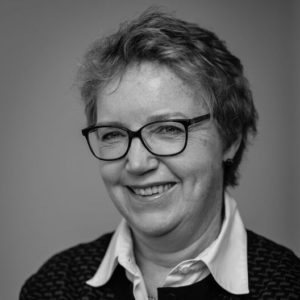 Caroline Thomson is the chair of Digital UK, the body responsible for Freeview, the digital terrestrial television platform. Until October 2020 she was also chair of Oxfam.
Alongside these chairmanships, she is a non-executive director of VITEC plc (and chair of the remuneration committee). Caroline is a trustee of Tullie House Gallery in Cumbria and trustee of The Conversation.
In the arts world, Caroline stepped down from her role as deputy chair of the National Gallery in August 2016 and retired as Executive Director of English National Ballet in March 2016. She remains a trustee of the ENB and of the National Gallery Trust.
Originally a journalist, until 2012 Caroline was Chief Operating Officer at the BBC — having served twelve years as a member of the Executive Board. As Chief Operating Officer, she was the Deputy Director General and was responsible for all the non-programme parts of the BBC except finance.
She has an honorary degree from the University of York and is an honorary fellow of the University of Cumbria.
She is also a deputy lieutenant in the county of Cumbria.