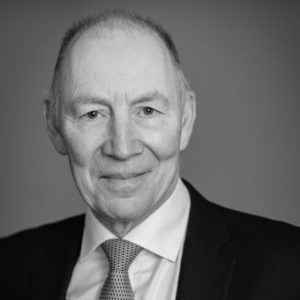 Chairman
Robert is the Chairman of UK Government Investments Limited.
Robert was previously the Chairman of the Shareholder Executive, UK Government Investments Limited's predecessor entity. Robert was Chairman of Marks and Spencer from January, 2011 – September, 2017. He is Chairman of the LP Advisory Committee of Ahren Innovation Capital, Chairman of Royal Springboard, a Director of the Investor Forum, a Trustee of Historic Royal Palaces and a Member of the Take-Over Appeal Board.
Until 2010, Robert spent over 30 years in investment banking with Schroders/Citigroup. He was formerly Vice-Chairman of Citi Europe and Chairman of Citi's European Investment Bank. He was senior independent director of both the British Land Company plc (NED 1999 to 2010) and of 3i Group plc (NED, 2006 to 2010). Robert was Chairman of HMV Group plc from February 2009 until March 2011.