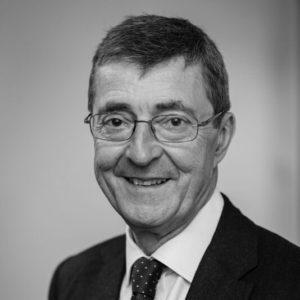 Non-Executive Deputy Chairman
James is the Deputy Chairman of UKGI, and non-Executive Chairman of RIT Capital Partners plc.
James was the Chairman of UK Financial Investments (UKFI) until its dissolution in 2019. He joined UKFI as Chief Executive in October 2013 and served as Executive Chairman of the organisation from January 2014 – March 2016.
Before joining UKFI, James was Managing Director and Chief Executive Officer of Credit Suisse in the United Kingdom, based in London. James held several senior roles within Credit Suisse's Investment Banking Department, including Head of European Investment Banking Department, Head of European Equity Capital Markets and Chairman of UK Investment Banking. He joined Credit Suisse First Boston (CSFB) in 1994. Prior to joining CSFB, he was a Director of S.G. Warburg Securities, where he worked for 15 years.
James is Chairman of the Trustees of the Charities Aid Foundation and The Royal Collection Trust, and a trustee of The Alnwick Garden Trust.