Women in Finance Charter
UKGI is a signatory to the Women in Finance Charter, a commitment by HM Treasury and signatory businesses and organisations to work together to build a more balanced and fair industry. Signatories to the Charter pledge to be the best businesses in the sector and publicly commit to improving their gender diversity.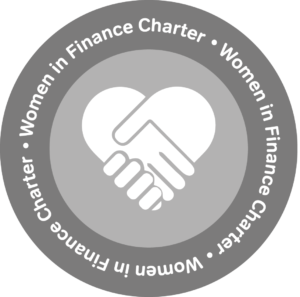 When UKGI signed up to the Women in Finance Charter in 2018 we had 30% female representation at senior management level. As of July 2020, we have 31.26 % female representation at senior management level. Our target is 40% by 2021.
We are actively undertaking a number of initiatives to support us in achieving this target:
Supporting development and promotion
All staff receive three targeted development opportunities each year and provide females at the level below with personalised coaching programmes. We hope that this will increase the number of women who apply for, and are successful in gaining, a promotion.
Maximising flexible working
We are actively promoting flexible working (remote working, reduced hours, varying work schedules) to encourage more women to apply and stay.
Recruitment
We are exploring new recruitment avenues to target a more diverse workforce.
We are a small organisation, and although we are not expecting to grow significantly over the coming months, we are expecting to meet our target of 40% female representation in our senior management team by 2021. However, we will continue to remain fully focused on gender diversity even if our expectations are not met and it takes us slightly longer to achieve our target.
For more information about the Women in Finance Charter click here
Race at Work Charter
UKGI is a signatory to the Race at Work Charter from Business in the Community, an organisation created by HRH The Prince of Wales to champion responsible business. The charter provides five calls to action to ensure that ethnic minority employees are represented at all levels in an organisation. 
UKGI became a signatory in 2019 to amplify its commitment to improving equality of opportunity in the workplace and continues to work towards its calls to action.  
For more information about the Race at Work Charter click here