The Board provides strategic direction and ensures UKGI is equipped to perform its functions, including having sufficient resourcing and a suitable organisational structure. The Board also enables effective arrangements to be put in place to provide assurance on risk management, governance and internal control.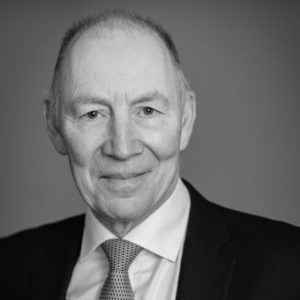 Robert Swannell CBE
Chairman
Robert is the Chairman of UKGI.
Robert was previously the Chairman of the Shareholder Executive, UKGI's predecessor entity. Robert was Chairman of Marks and Spencer, from January, 2011 – September, 2017. He is a Director of the Investor Forum, a Trustee of Teach First and a Member of the Take-Over Appeal Board.
Until 2010, Robert spent over 30 years in investment banking with Schroders/Citigroup. He was formerly Vice-Chairman of Citi Europe and Chairman of Citi's European Investment Bank. He was senior independent director of both the British Land Company plc (NED 1999 to 2010) and of 3i Group plc (NED, 2006 to 2010). Robert was Chairman of HMV Group plc from February 2009 until March 2011.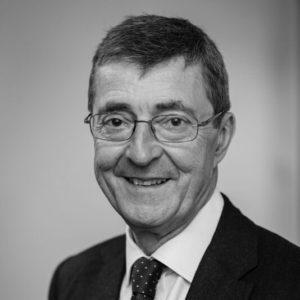 The Hon. Sir James Leigh-Pemberton
Non-Executive Deputy Chairman
Sir James Leigh-Pemberton is the Chairman of UKFI and Deputy Chairman of UKGI. He took on these roles in April 2016.
James joined UKFI as Chief Executive in October 2013 and served as Executive Chairman of the organisation from January 2014 – March 2016.
Before joining UKFI, James was Managing Director and Chief Executive Officer of Credit Suisse in the United Kingdom, based in London. James held several senior roles within Credit Suisse's Investment Banking Department, including Head of European Investment Banking Department, Head of European Equity Capital Markets and Chairman of UK Investment Banking. He joined Credit Suisse First Boston (CSFB) in 1994. Prior to joining CSFB, he was a Director of S.G. Warburg Securities, where he worked for 15 years.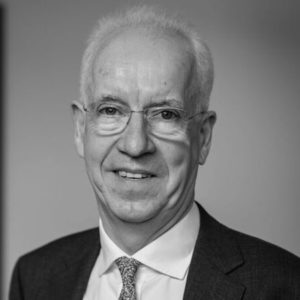 Mark Russell CBE
Chief Executive
Mark was appointed Chief Executive of the Shareholder Executive (now UK Government Investments) in April 2013. Mark joined the Shareholder Executive as head of its Corporate Finance Practice in November 2004 and was appointed Deputy Chief Executive in April 2008.
Previously Mark was a partner in the corporate finance departments of KPMG London and KPMG Frankfurt. Prior to this Mark worked at PwC Corporate Finance and Robert Fleming & Co., Lazard Brothers and A.T. Kearney.
Mark is a Non-Executive Director of the Submarine Development Agency, Independent Non-Executive Director of DP World and was formerly Non-Executive Director of Eurostar International Limited and London and Continental Railways Limited.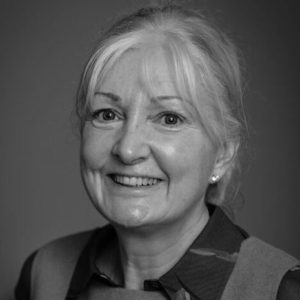 Jane Guyett
Senior independent director
Jane Guyett is the senior independent director of UKGI. She is the Chair of Connect Plus (M25) Ltd, and is a non-executive director on the Boards of Kerry London Ltd, UK Financial Investments, Dalcor Pharma and Trade Direct Insurance Services Ltd.
Jane spent 15 years with Bank of America Merrill Lynch where she held various roles in London and New York. She was Chief Operating Officer (EMEA and Asia) of the Global Markets Group and sat on the Board of Bank of America Securities, London. She began her career in Corporate Restructuring at Mitsubishi Bank Ltd London, before joining Bank of America in 1994.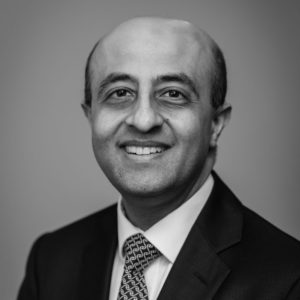 Lord Jitesh Gadhia
Non-executive director
Jitesh Gadhia has over 25 years' investment banking experience, having held senior positions at Blackstone, Barclays Capital, ABN AMRO and Baring Brothers. He has advised on a wide range of high profile M&A and capital raising transactions across developed and emerging markets.
Jitesh is also a board member of UKFI and BGL Group, which owns comparethemarket.com, the UK's largest digital price comparison website for financial and household services.
Jitesh graduated from Cambridge University with a degree in economics and attended the London Business School as a Sloan Fellow. He has served as a Trustee of Guy's and St Thomas' Charity and of Nesta. He was selected as a Young Global Leader by the World Economic Forum. Jitesh has been a member of House of Lords since September 2016.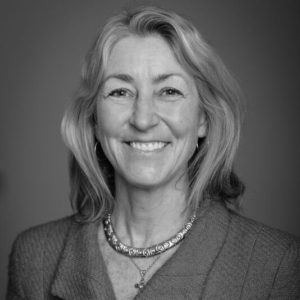 Robin Lawther
Non-executive director
Robin Lawther is a non-executive board member of Nordea, the largest Nordic bank and of Oras Investments.  She is chair of the remuneration committee on the Nordea Board and was a member of the risk committee for three years.  In addition, Robin works with her own privately held student housing developments in the UK, US, and Germany.
Robin previously worked as a managing director at JPMorgan in London, Scandinavia, Turkey, and New York for 28 years in a number of senior positions in investment banking, including as the Head of European Financial Institution Merger and Acquisitions Execution Team and as the Head of the Nordic Team across all businesses. She specialised in mergers and acquisitions and capital raising. Robin is also a supporter of several London theatres and is actively involved in women's mentoring programs in the UK, US, and Scandinavia.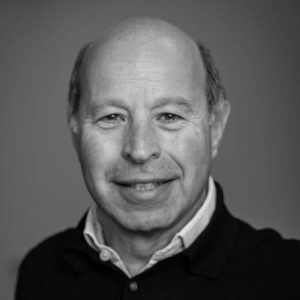 Simon Palley
Non-executive director
Simon has had a successful and wide-ranging career in investment banking, consulting and private equity. He started his career at Chase Manhattan Bank before moving to Bain & Company. He left in 1988 to join Bankers Trust as a vice president and moved to BC Partners, a leading European private equity firm, in 1990 where he worked for 17 years, rising to the position of Managing Partner. Simon then became Chairman of the private equity firm Centerbridge Partners Europe, a post he held until 2013.
He is now a non-executive director of Land Securities PLC, a senior adviser to TowerBrook Capital Partners and an adviser to the private equity arm of GIC. Simon is also a trustee of the University of Pennsylvania and an executive trustee of the Tate Foundation.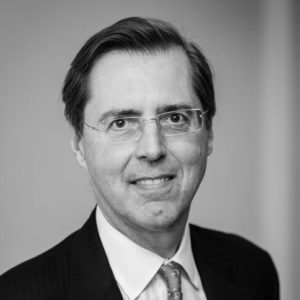 Charles Roxburgh
Non-executive director
Charles Roxburgh is the Second Permanent Secretary at Her Majesty's Treasury.   He took up this position in July 2016.  In this role, he is responsible, at the Treasury, for all issues relating to growth, productivity, infrastructure, financial services and financial stability.   He is also a member of the Executive Management Board at the Treasury.  Charles represents HM Treasury on the Bank of England's Financial Policy Committee.
Prior to joining HM Treasury in 2013, Charles spent 26 years at McKinsey & Company.  In his consulting work, he focused primarily on serving clients in the financial services sector.  He was based in London for most of his career, but also spent seven years working in McKinsey's New York Financial Institutions practice.   His client work spanned retail banking, corporate and investment banking, insurance and asset management.
He held a number of leadership positions at McKinsey, including: co-head of the Global Strategy Practice; head of the UK Financial Institutions Group; and leader of the Global Corporate and Investment Banking Practice.  In 2009, he became the London-based Director of the McKinsey Global Institute (MGI).   At MGI, he led research into global capital markets, the impact of deleveraging on economic growth as well as a number of research projects into growth at the country and regional level.   In 2011, he was elected to the global board of McKinsey & Company.
He was educated at Cambridge University, where he read Classics.  He holds an MBA from the Harvard Business School.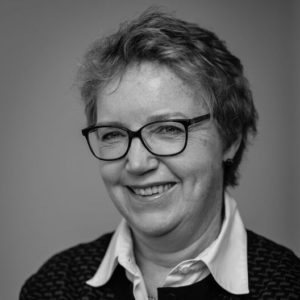 Caroline Thomson
Non-executive director
Caroline Thomson is the chair of Digital UK, the body which is responsible for digital terrestrial television. She is also Chair of Oxfam GB.
Alongside these chairmanships, she is a non-executive director of VITEC plc (and chair of the remuneration committee) and of CN media group. Caroline is a trustee of Tullie House Gallery in Cumbria, a director of London First, trustee of The Conversation and a member of York University Council.
In the arts world, Caroline stepped down from her role as deputy chair of the National Gallery in August 2016 and retired as Executive Director of English National Ballet in March 2016.
Originally a journalist, until 2012 Caroline was Chief Operating Officer at the BBC — having served twelve years as a member of the Executive Board. As Chief Operating Officer, she was the Deputy Director General and was responsible for all the non-programme parts of the BBC except finance.
She has an honorary degree from the University of York and is an honorary fellow of the University of Cumbria.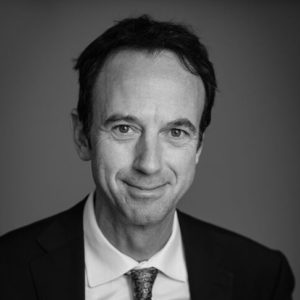 Alex Chisholm
Non-executive director
Alex Chisholm became Permanent Secretary for the Department for Business, Energy and Industrial Strategy (BEIS) in September 2016. Prior to that he was Joint Permanent Secretary for BEIS. He is also a trustee and Deputy Chair at the international charity Breadline Africa.
Previously he was Permanent Secretary for the Department of Energy and Climate Change (DECC), having previously served as Chief Executive of the Competition and Markets Authority (CMA), Chairperson and Commissioner of Ireland's communications regulatory agency, ComReg, Chair of the Economic Regulators Network in Ireland and has held senior executive positions in the media, technology and e-commerce industries, with Pearson plc, Financial Times Group, eCountries Inc and Ecceleration Ltd.