The Board provides strategic direction and ensures UKGI is equipped to perform its functions, including having sufficient resourcing and a suitable organisational structure. The Board also enables effective arrangements to be put in place to provide assurance on risk management, governance and internal control.
Vindi Banga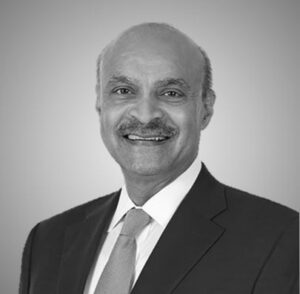 Non-Executive Chairman
Vindi has been Chairman of UK Government Investments Limited since September 2021.
He is currently also Chair at Marie Curie, Senior Independent Director at GlaxoSmithKline, a NED of The Economist Group and Partner of CD&R. He has 33 years of experience at Unilever, where his last role was President of the Global Foods, Home and Personal Care businesses, and on the Unilever Executive Board
The Hon. Sir James Leigh-Pemberton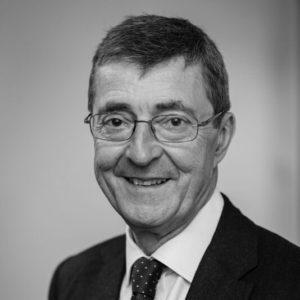 Non-Executive Deputy Chairman
James is the Deputy Chairman of UKGI, and non-Executive Chairman of RIT Capital Partners plc.
James was the Chairman of UK Financial Investments (UKFI) until its dissolution in 2019. He joined UKFI as Chief Executive in October 2013 and served as Executive Chairman of the organisation from January 2014 – March 2016.
Before joining UKFI, James was Managing Director and Chief Executive Officer of Credit Suisse in the United Kingdom, based in London. James held several senior roles within Credit Suisse's Investment Banking Department, including Head of European Investment Banking Department, Head of European Equity Capital Markets and Chairman of UK Investment Banking. He joined Credit Suisse First Boston (CSFB) in 1994. Prior to joining CSFB, he was a Director of S.G. Warburg Securities, where he worked for 15 years.
James is Chairman of the Trustees of the Charities Aid Foundation and The Royal Collection Trust, and a trustee of The Alnwick Garden Trust.
Charles Donald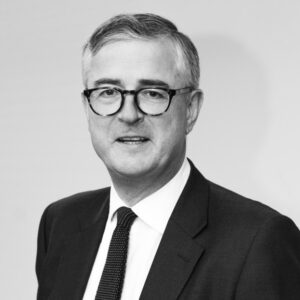 CEO
Charles was appointed Chief Executive in March 2020, having joined UK Government Investments in May 2018 as Head of the Financial Institutions Group.
Prior to that, he spent his career in investment banking working in both corporate advisory and equity research. He joined UKGI from Credit Suisse where he was Vice Chairman of UK Advisory & Corporate Broking having previously been Co-Head of UK Investment Banking.
Charles is a Non-Executive Director at the UK Infrastructure Bank. He heads the Government's Corporate Finance Profession and also chairs the OECD's Working Party on State Ownership and Privatisation Practices, the policy forum to promote improved corporate governance of state-owned enterprises. In addition he serves as a Trustee on the Board of Help for Heroes, the charity that supports wounded veterans.
Jane Guyett CBE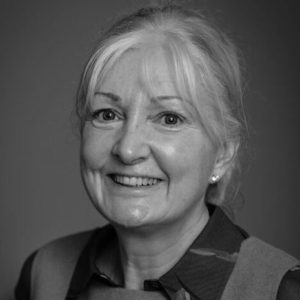 Senior independent director
Jane Guyett is the senior independent director of UK Government Investments Limited. She is the Chair of Connect Plus (M25) Plc, and is a non-executive director on the Boards of Royal London Mutual Insurance Society, Banque Centrale de Compensation / LCH SA. and LCH Limited.
Jane spent 15 years with Bank of America Merrill Lynch where she held various roles in London and New York. She was Chief Operating Officer (EMEA and Asia) of the Global Markets Group and sat on the Board of Bank of America Securities, London. She began her career in Corporate Restructuring at Mitsubishi Bank Ltd London, before joining Bank of America in 1994. Jane has a degree in Economics.
Andrew Duff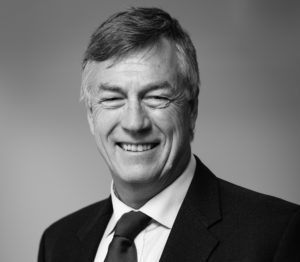 Andrew has spent his executive career in the energy industry and brings a wealth of leadership experience in competitive markets, regulated business environments and strategic management. Since October 2021, Andrew has been Chair of Sage Group Plc, having been a member of the Board from 1 May 2021. He has recently retired as Chairman of Severn Trent plc, which in January 2019 was commended by Ofwat across a range of operational areas and acknowledged by the Purposeful Company Taskforce as one of only seven UK "Pathfinder" companies. Andrew also recently retired as Chair of Elementis plc, a FTSE 250 chemicals company, and was a non-executive director and Senior Independent Director of Ferguson Plc from 2004-2013. He was previously the Chief Executive Officer of RWE Npower and a member of the RWE Executive Committee. Andrew was previously the Senior Trustee of Macmillan Cancer Support. He is a Fellow of the Energy Institute.
Robin Lawther CBE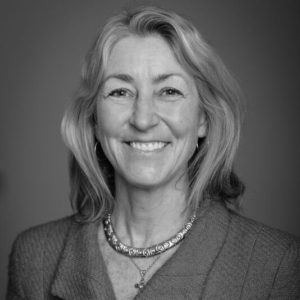 Robin Lawther is currently a Non-Executive Director at Nordea Bank and Ashurst LLP and a member of the Aon M&A Advisory Board.  In addition, she works with her own privately owned student housing developments in the US, UK, and Germany.
Ms. Lawther is an international banker with extensive experience of global markets and financial institutions.  She worked at J.P.Morgan in London and New York for over 20 years in a number of senior positions in investment banking.  Her roles included Head of the European Financial Institution Mergers and Acquisitions Execution Team and Senior Country Officer and Head of Investment Banking for the Nordic Region.  She specialised in mergers and acquisitions and capital raising.
Ms. Lawther holds a B.A. Honours in Economics from the University of North Carolina at Chapel Hill and an M.Sc. in Accountancy and Finance from the London School of Economics.  She is actively involved in women's mentoring programmes and is a supporter of several London theatres.
Caroline Thomson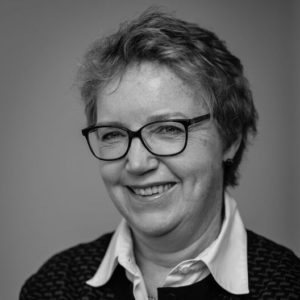 Caroline Thomson is the chair of Digital UK, the body responsible for Freeview, the digital terrestrial television platform. Until October 2020 she was also chair of Oxfam.
Alongside these chairmanships, she is a non-executive director of VITEC plc (and chair of the remuneration committee). Caroline is a trustee of Tullie House Gallery in Cumbria and trustee of The Conversation.
In the arts world, Caroline stepped down from her role as deputy chair of the National Gallery in August 2016 and retired as Executive Director of English National Ballet in March 2016. She remains a trustee of the ENB and of the National Gallery Trust.
Originally a journalist, until 2012 Caroline was Chief Operating Officer at the BBC — having served twelve years as a member of the Executive Board. As Chief Operating Officer, she was the Deputy Director General and was responsible for all the non-programme parts of the BBC except finance.
She has an honorary degree from the University of York and is an honorary fellow of the University of Cumbria.
She is also a deputy lieutenant in the county of Cumbria.
Sarah Munby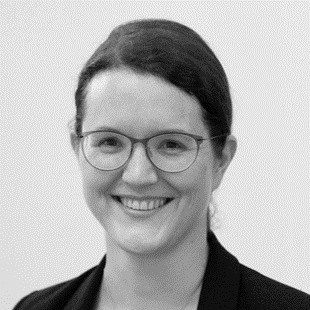 Sarah Munby became Permanent Secretary for the Department for Business, Energy and Industrial Strategy (BEIS) on 20 July 2020.
Sarah joined BEIS in July 2019 as Director General, Business Sectors. Before that, Sarah worked at McKinsey, where she led their Strategy and Corporate Finance practice in the UK and Ireland. She has worked with some of the UK's largest companies to change their strategic direction, and led much of McKinsey's work on productivity across the UK economy. Sarah began her career in the Civil Service as an Assistant Economist in the Department for Environment, Food and Rural Affairs (Defra).
Charles Roxburgh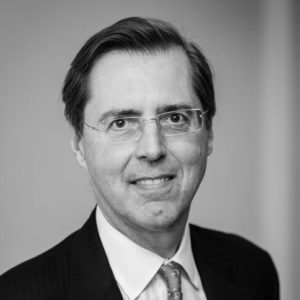 Charles Roxburgh is the Second Permanent Secretary at Her Majesty's Treasury. He took up this position in July 2016. In this role, he is responsible, at the Treasury, for all issues relating to growth, productivity, infrastructure, financial services and financial stability. He is also a member of the Executive Management Board at the Treasury.
Prior to joining HM Treasury in 2013, Charles spent 26 years at McKinsey & Company. In his consulting work, he focused primarily on serving clients in the financial services sector. He was based in London for most of his career, but also spent seven years working in McKinsey's New York Financial Institutions practice. His client work spanned retail banking, corporate and investment banking, insurance and asset management.
He held a number of leadership positions at McKinsey, including: co-head of the Global Strategy Practice; head of the UK Financial Institutions Group; and leader of the Global Corporate and Investment Banking Practice. In 2009, he became the London-based Director of the McKinsey Global Institute (MGI). At MGI, he led research into global capital markets, the impact of deleveraging on economic growth as well as a number of research projects into growth at the country and regional level. In 2011, he was elected to the global board of McKinsey & Company.
He was educated at Cambridge University, where he read Classics. He holds an MBA from the Harvard Business School.