Charles Donald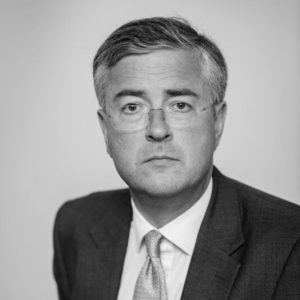 CEO
Charles was appointed Chief Executive in March 2020, having joined UK Government Investments in May 2018 as Head of the Financial Institutions Group.
Prior to that, he spent over 30 years in investment banking working in both corporate advisory and equity research. He joined UKGI from Credit Suisse where he was Vice Chairman of UK Advisory & Corporate Broking having previously been Co-Head of UK Investment Banking.
Susie Timlin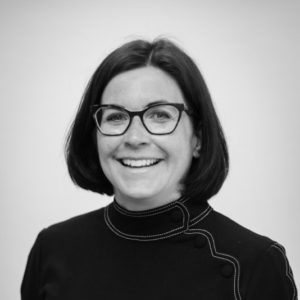 Chief Operating Officer
Susie joined in January 2019 as the Chief Operating Officer. Her role is to ensure that UKGI has effective management, optimal organisational design and the best talent to enable the delivery of an exceptional service. Prior to joining UKGI, Susie worked as Global Director of People and Culture at Hays Talent Solutions, where her role was to build and develop complex international teams, based on-site with clients and at global centres of excellence on every continent. Other roles with Hays included EMEA Sales Director and Head of African Recruitment. Prior to Hays, Susie worked for the Lloyds banking group.
Robert Razzell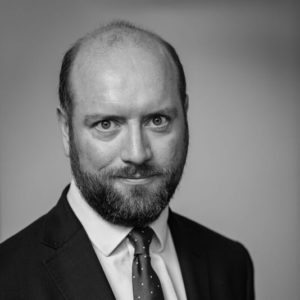 Chief Financial Officer
Robert Razzell joined UKGI in September 2016. Prior to this, he was head of finance at the London Legacy Development Corporation, the body responsible for the Olympic Park and its legacy, having previously been head of finance at the Olympic Delivery Authority, the entity responsible for delivery of the venues and infrastructure for the London 2012 Olympics.
Before this Robert had spells working in central and local Government, having completed qualifications at PwC.
Candida Morley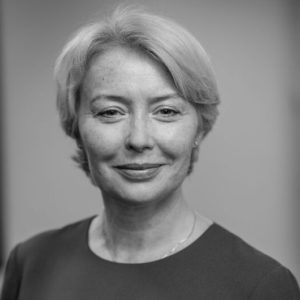 Candida joined UK Government Investment in October 2017.
Candida was previously at HgCapital where she was an Operating Partner. Between 2001 – 2015 she worked at private equity fund LDC (where her roles included Chief Portfolio Offer and Chief Operating Officer), prior to which she worked at Elementis plc, 3i plc and as Director of Development at the Victoria and Albert Museum.
Michael Harrison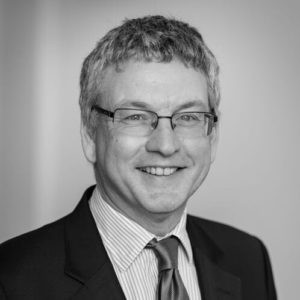 Michael Harrison joined UK Government Investments in March 2009. Michael has worked on a range of projects across government including asset sales and financial interventions by Government across a range of sectors. He has also undertaken a number of NED roles.
He has a broad international corporate advisory background having spent his previous eight years before joining government as an executive director in Australia working for independent corporate finance advisor Greenhill Caliburn.
Prior to that Michael spent 12 years in investment banking with CSFB and BZW in both London and Europe. He started his career as an accountant at PWC.
Ceri Smith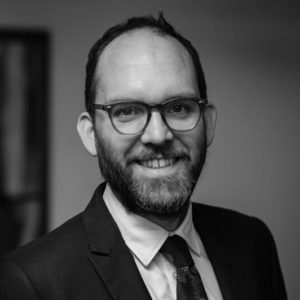 Ceri joined the Shareholder Executive as a Director in June 2013 to lead on the creation of the British Business Bank, and has continued to act as the Shareholder Representative Director through the transition to UKGI. He also looks after a number of other portfolio assets, including Ordnance Survey, HM Land Registry, the Royal Mint and latterly, Homes England.
Ceri started his career in HM Treasury where he worked in a range of areas including financial services and tax policy for over ten years. Immediately prior to joining the Shareholder Executive, Ceri was Labour Market Director in the Business Department, responsible for the UK's employment law framework.
Tom Cooper
Henry Lloyd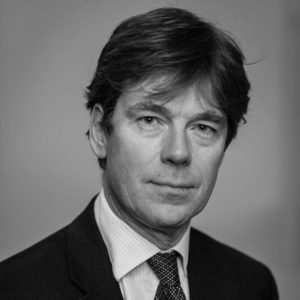 Henry Lloyd joined UK Government Investments in June 2015. Henry has spent over twenty-five years in European corporate finance and mergers and acquisitions. He has worked in the UK investment banking teams at JPMorgan, CSFB and BZW where he started as a graduate trainee. Before joining ShEx, he worked as the European head of a small international corporate finance advisory firm based in New York.
He has advised clients on a large number of transactions in a variety of sectors and regions, advising both public and private companies on mergers-of-equals, minority and joint venture buy-outs, friendly and hostile acquisitions, disposals, management buy-outs and debt restructuring. Since joining government, Henry has worked on the governance arrangements for Urenco and represented the Department of Business, Energy and Industrial Strategy on the board of The Insolvency Service. In 2016/17 he advised the Ministry of Defence on the establishment of a new Executive Agency for the delivery of the submarine programme. He currently heads up a joint unit in the MoD, comprising UKGI and MoD employees, which brings corporate finance and corporate governance expertise and best practices that are dedicated to Defence. In that capacity, Henry sits as a MoD appointed Non-Executive Director on Defence Equipment and Support which is responsible for the procurement and support of the military equipment programme.
Madelaine McTernan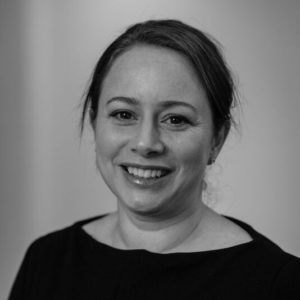 Maddy joined UKGI in 2017.  Prior to that, she was a Managing Director and Head of UK M&A at Credit Suisse. Maddy worked on a broad range of strategic advisory mandates through her investment banking career with a focus on cross-border M&A.  Prior to her 10 years at Credit Suisse, she worked in Lehman Brothers' UK Investment Banking team and before that was a corporate lawyer at Freshfields.  Maddy was an Honorary Senior Visiting Fellow in the Faculty of Finance at Cass Business School between 2013 and 2016.  She holds a law degree from Trinity College, Cambridge.
Alex Reeves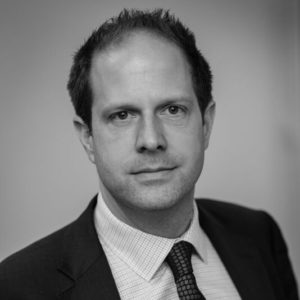 Alex joined UK Government Investments (formerly the Shareholder Executive) in January 2010, and has worked on a variety of corporate finance and governance projects, including real estate and investment portfolio sales, government investments in the aerospace and steel sectors and inward M&A. He is a Non Executive Director of London & Continental Railways Limited and the Nuclear Decommissioning Authority, and runs UKGI's NED Forum.
Prior to joining UKGI, Alex spent over ten years in corporate advisory and investment banking roles focused on the financial services sector, most recently in the FIG M&A Team at Jefferies in London. During this time, he advised on and managed a large number of UK and cross-border M&A transactions for UK, European and US clients, with a particular focus on the asset management sector.
Holger Vieten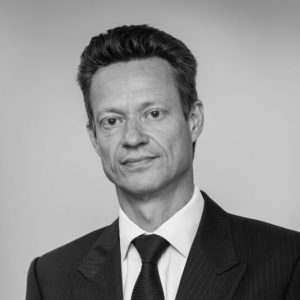 Holger joined UKGI in May 2018 as Head of Banking & Capital Markets of UKGI's Financial Institutions Group. He has spent over 20 years advising UK and European financial institutions on a broad range of mergers and acquisitions, capital markets and restructuring transactions. Before joining UKGI Holger was an investment banker at Moelis & Company for 8 years and previously at Morgan Stanley for 7 years having started his career at Credit Suisse.
Richard Watson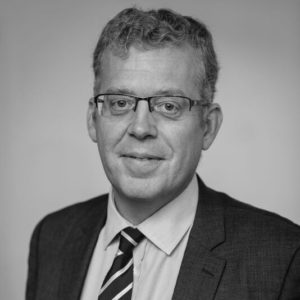 General Counsel
Richard Joined UKGI as General Counsel in July 2018. Richard was a commercial litigator before joining the then Department of Trade and Industry in 2000 initially advising its Companies Investigation Branch. He first worked with UKGI's predecessor, the Shareholder Executive, on the privatisation of the Royal Mail and the establishment of the Green Investment Bank.
For the last 5 years he has been a Deputy Director in the Government Legal Department leading a team advising the Ministry of Housing on housing policy and supply.
Emily Ashwell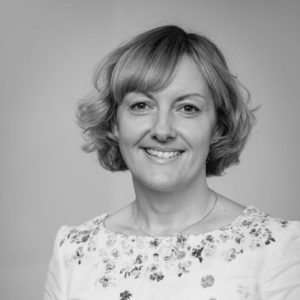 Emily joined UKGI (formerly ShEx) in June 2015. She has led the shareholder teams on Channel 4, UK Export Finance, the Nuclear Liabilities Fund and currently sits on the board of Ordnance Survey. Emily joined the Civil Service in August 2013 to launch and lead UKTI Education, a unit jointly established by the Department for Business, Innovation & Skills and UK Trade & Investment to help the UK education sector win business overseas, particularly in relation to high value opportunities. The unit helped UK education and training providers secure £1.5 billion of business in its first two years. Prior to this, Emily spent 13 years in corporate finance, most recently as a Director with Hawkpoint Partners (now Canaccord Genuity) focused on Media & Education. She has a broad range of M&A transaction and corporate advisory experience working for a range of UK and international private, public and charitable companies. Emily holds a PPE degree from Oriel College, Oxford.
Carolyn Battersby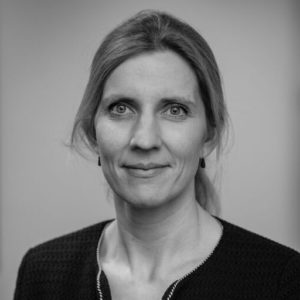 Since joining UK Government Investments (formerly the Shareholder Executive) in 2011, Carolyn has worked on a range of asset sales and governance projects in the transport, defence and housing sectors. She is a Non-Executive Director of Highways England.
Previously Carolyn was at Tesco focussed on corporate finance and strategy. Prior to this, she worked at The Prince's Trust on the programme supporting young people starting up in business. Carolyn began her career in finance at Schroders and then Permira.
Andy Butterworth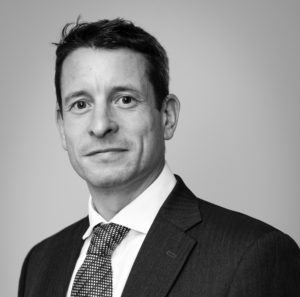 Andy joined UKGI in December 2016 and is part of the Special Situations team which focuses on sectors and corporates where there is a risk of economic shock impact to major employment or assets of national interest. Andy is a FCA and prior to joining UKGI was an M&A Director at Deloitte specialising in advising on non-standard and accelerated M&A transactions, many of which involved advising companies, investors and lenders on maximising value in constrained, challenging or time-critical situations. Whilst at UKGI, Andy has also worked within UKGI's housing activities with MHCLG, delivered a number of projects with the UKGI Defence team and led UKGI's team working on UK Export Finance. Andy also led on UKGI's portfolio management activities.
Richard Callard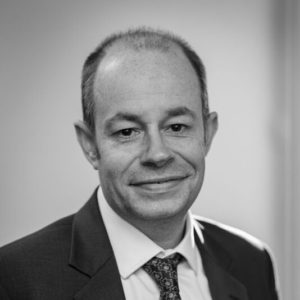 Richard currently works within UKGI's new joint unit with the Ministry of Defence, which provides corporate finance and governance advice on a range of issues facing the MOD.  Until recently, Richard led the Post Office Shareholder team and was a NED on the Post Office Board for four years. Previously, Richard also led UKGI's team overseeing Government's shareholding in the Green Investment Bank and led the establishment of one of the UK's largest employee shares schemes during the privatisation of Royal Mail.
Richard joined UKGI from Deloitte, where he advised on public-private finance deals.  He is a Chartered Accountant by background.
Jamie Carter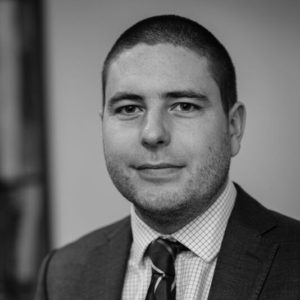 Jamie has worked as an Executive Director for UK Government Investments since October 2016, where he leads the teams managing the government's shareholding in the British Business Bank and the Nuclear Decommissioning Authority.  He has also sat on the board of The Royal Mint since September 2017.
Prior to joining UKGI he spent more than 10 years at HM Treasury where he specialised in public spending, including being involved in several spending reviews and leading the HMT oversight of major transport investments. During this period, Jamie took a 2-year career break to work as a Governance Specialist at the World Bank based in Jakarta.
Daniela Guzzardo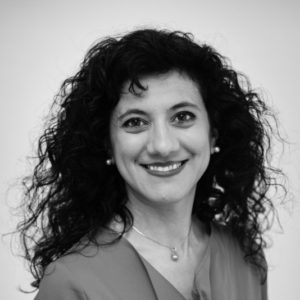 Daniela joined UKGI (formerly the ShEx) in 2013 following 12 years working in Equity Capital Markets for Citigroup.
Daniela has complemented her banking experience with further transaction work from a government perspective. This includes co-leading the Student Loans sale programme. She was previously involved in the privatisation of Royal Mail. Daniela has also worked on governance and policy development projects such as the Shaw Report on Network Rail and has assisted the then Department for Communities and Local Government in managing their growing housing sector loan book.
Hannah Gray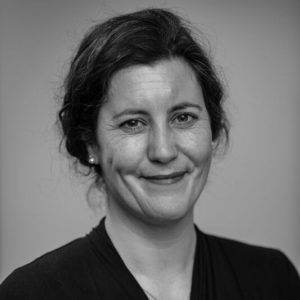 Hannah joined UKGI in 2017 and leads the UKGI Special Situations team. The Special Situations team combines civil servants and restructuring/insolvency professionals who focus on sectors and corporates where there is the risk of economic shock impact to major employment or assets of national interest. Hannah has provided debt and balance sheet advice to stressed and distressed corporates since 2001. She is a highly experienced advisor, having worked on a wide range of projects covering strategic balance sheet reviews, recapitalisations, debt-for-equity swaps, creditor representation, covenant renegotiations, securitisation advisory, high yield bond issuance, rights offerings, private debt placements and stressed M&A. Hannah is a FCA and has previously worked for Deloitte, UBS, Rothschild and PwC.
Alex Howell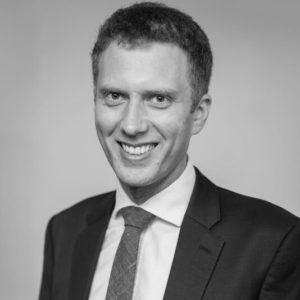 Alex joined UK Government Investments as an Executive Director in July 2018 and is Executive Director for the Central Management Unit (which coordinates public sector use of spectrum), and UKGI's involvement in the East West Rail company.
Prior to joining UKGI Alex has held civil service roles across Cabinet Office and the Department for Business, and most recently, was head of the Department for International Trade's strategy team. Alex was also part of Shareholder Executive (UKGI's predecessor organisation) as state-aid lead for the establishment of British Business Bank. Alex has a Graduate Diploma in economics from Birkbeck.
Martin Madsen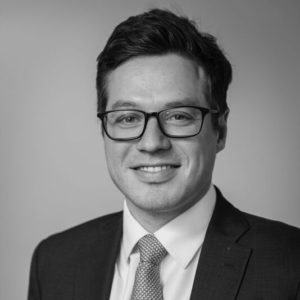 Martin joined UKGI in February 2018 and his current focus is the shareholdings of HM Treasury in NatWest Group and UK Asset Resolution (UKAR). Prior to joining UKGI, Martin spent more than 10 years in investment banking, predominantly within the UBS Financial Institutions Group and more recently at specialist M&A advisory firm Quayle Munro where he focused on advising specialty finance and Fintech firms.
His corporate finance experience includes a broad range of M&A transactions, equity raisings and corporate advisory roles across sub-sectors such as banking, insurance and specialty finance. Prior to joining UBS's FIG team, Martin worked for two years on the fixed income sales and trading floor.
Tim Martin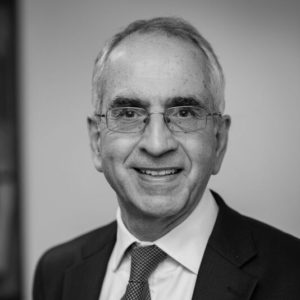 Tim joined UKGI (formerly ShEx) in 2005  following a long career in investment banking and five years at the Office of Rail Regulation as Director of Economics and Finance. Tim began his career as a corporate lawyer with Allen&Overy where he worked on a variety of corporate transactions, including public sector investment and financing. As an investment banker, Tim advised either Government and industry on many of the main utility privatisations, as well as a number of M&A transactions.
In ShEx, Tim initially advised on setting up the governance arrangements for the publicly-owned water companies in Scotland and Northern Ireland and a number of commercial transactions, including major land sales for the Nuclear Decommissioning Authority. Until recently he sat on the Board of the Royal Mint and sits as on several project boards across Government. He is currently advising on some major financial issues for Government relating to the oil and gas and steel industries and is a member of the UKGI specialist corporate governance group.
Tim McInnes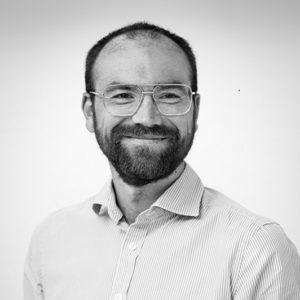 Tim joined UKGI in 2012 and was appointed co-lead of the Student Loans sale programme in July 2019. Since joining Tim has also worked with the Post Office, helping to secure the network more than £1 billion government funding and leading State aid negotiations with the European Commission, as well as providing support to the Department for Culture, Media and Sport on a range of projects including Channel 4, the Ministry of Defence and the Ministry of Housing, Communities and Local Government. Tim also leads UKGI's efforts on diversity and inclusion.
Before joining UKGI Tim worked for Lazard and ABN AMRO in London, Vienna and New York with a primary focus on the industrials sector. Tim is a trustee of the Herne Hill Velodrome Trust.
Paul Norris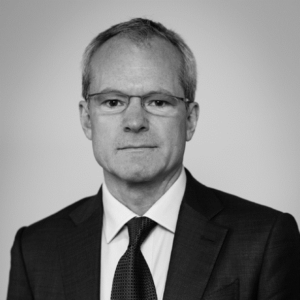 Paul led the establishment of British Patient Capital, in 2018, at the British Business Bank. Previously at UK Government Investments, he advised the Patient Capital Review and managed the sale of the Green Investment Bank. Paul was formerly a senior executive at Nomura and Lehman Brothers, responsible for capital markets research and a member of the global executive committees running global equities and fixed income. He was a pension fund manager early in his career and an investment analyst, covering technology, telecom and media.
Anna Payton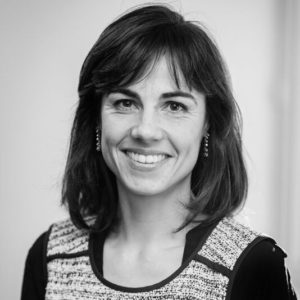 Anna joined UKGI (formerly ShEx) in October 2012. Anna began her career as a project finance lawyer at Allen & Overy, specializing in PFI and energy infrastructure transactions. Her professional experience following this included commercial and financial project finance roles in the energy sector, both as a fund manager for an energy and infrastructure fund in Zurich, and prior to that as a commercial manager in the corporate venturing arm of the Carbon Trust.
Whilst at UKGI, Anna has worked with BEIS on delivery structures for renewable energy incentives, led UKGI's housing work with MHCLG, and advised DfT on alternative rail network delivery. Anna currently sits on the board of the National Nuclear Laboratory, as well as working across Whitehall on a number of strategic and advisory activities within UKGI's corporate governance practice.
David Sandford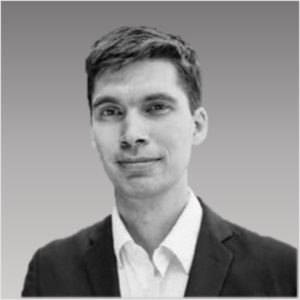 David joined UKGI in May 2020 as Executive Director of the policy team in the Financial Institutions Group. David is on secondment from HM Treasury, where he was previously Head of Corporate Finance. David's work over more than 10 years at the Treasury has covered several Budgets and Spending Reviews, international (IMF/G20) policy, public corporations, and financial stability.
Ed Westhead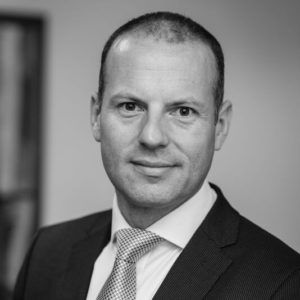 Ed joined UKGI in June 2015 as an Executive Director and led preparations for the first ICR student loan sale for two years. His current focus is on projects with the Department of Health & Social Care as well as advising BEIS on the aerospace sector. He is currently a non-executive board member of HM Land Registry and previously was a non-executive board member of Companies House. Prior to joining ShEx, Ed spent thirteen years in corporate finance with Macquarie in Sydney and London, advising on M&A, capital raising and private equity investment, primarily in the financial institutions sector. Before Macquarie, Ed worked for BAE Systems, initially as an engineer with BAE Airbus and then in corporate development / M&A roles at the corporate head office and for BAE's Australian operations.
Mark Russell CBE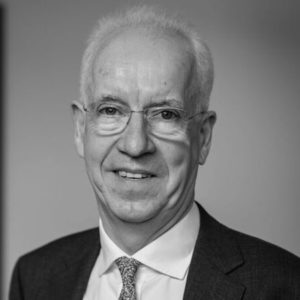 Vice Chair
Mark is Chair of DE&S, the procurement organisation of the Ministry of Defence, Vice Chair of UKGI and non-executive director of DP World.
Mark Russell was appointed Chair of DE&S and Vice Chair of UKGI in November 2019 having been Chief Executive of UK Government Investments (and its predecessor body, the Shareholder Executive) since April 2013. Mark joined the Shareholder Executive as head of its Corporate Finance Practice in November 2004 and was appointed Deputy Chief Executive in April 2008.
Previously Mark was a partner in the corporate finance departments of KPMG London and KPMG Frankfurt. Prior to this Mark worked at PwC Corporate Finance and Robert Fleming & Co., Lazard Brothers and A.T. Kearney.
Mark has been a non-executive director of DP World, the ports and logistics operator, since 2014 and has chaired its Audit and Risk Committee since 2018. Mark was previously non-executive director of the Submarine Delivery Agency, non-executive director and chairman of the audit committee of Eurostar International Limited and senior independent director of LCR.