About the scheme
Our graduate scheme gives the opportunity of a 12-month placement to gain experience across corporate governance practice through a rotational programme. We don't require you to have a specific degree, what we're looking for is a keenness to learn and get involved in multiple projects at once, and an interest in working for government. Our main aim throughout will be to provide a bespoke learning and development programme, with regular opportunities to meet and learn from senior people across the organisation, in addition to a buddy and mentor to provide specific guidance. By the end of the programme, applicants will have developed the skills to pursue a career in either the public or private sector with confidence.
Next steps
If you are interested in applying, please look at the vacancies page and apply for an open role or register your interest for the next placement.
The role
You'll be working both as a team and individually to support organisations of national importance wherever you can across your assigned portfolio.
You will spend around 60% of your time in 'shareholder teams', responsible for organisations such as The Royal Mint, British Business Bank and HM Land Registry. You will have the chance to work on up to three of these across the 12-month placement, where you will be involved in anything from helping to create agendas for meetings with your portfolio organisations and deciding on the key questions to ask, attending meetings with the senior team, reviewing information going to the Board, and supporting the team to write advice for ministers on governance matters or even recruiting new Chairs to lead the organisations. The rest of your time will be spent as a member of our internal Project Management and Governance teams where you will help research and develop best practice drawing on the experience of collegues to solve issues and work with teams across UKGI to manage important projects.
No two days will be the same, it is a truly varied role which in part will be built around your interests. Our graduates really enjoy the variety their role gives them, as well as the opportunity to learn from both their private sector and civil service colleagues.
Case Studies
Harry Dugdale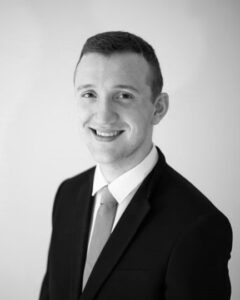 I joined UKGI as a graduate recruit, which is unusual for an organisation that usually hires senior talent with proven experience. Starting a new job can be a daunting prospect, especially when it's your first job after university, but I was genuinely taken aback by the effort that colleagues made to introduce themselves, have a chat, and help me settle in.
My time is split working on governance shareholder teams, the appointments and remuneration team. It's genuinely exciting to be able to contribute to work of national importance and the nature of the work means that no two days are ever really alike.
These different opportunities, plus discussions about personal career goals with my Line Manager have helped me put more thought into career plans – this time at UKGI has really opened a whole new world of opportunities and career paths that I didn't even know existed. I think what I will carry with me throughout my career is the importance of having collective values and how they can help everyone aspire to achieve and create a better working experience for all.
Baghel Sandhu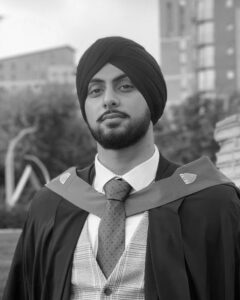 Working at UKGI has provided me with the exposure to develop my budding professional career. Initially, I was seeking an opportunity to try out different things, and UKGI has provided exactly that.
The working environment is flexible enough for me to get involved on different projects which interest me allowing me to develop my career in the way I'd like. My main role is helping to advise on Non-Executive Director recruitment. I then put that knowledge into practice for the other side of my role, working within a team which manages the governments shareholding in nationally important organisations.
Over the past year I have learnt about the workings of government through attending meetings with cross-Whitehall stakeholders in government departments. I've also developed the fundamental communication skills and awareness necessary to build strong working relationships.
UKGI has a great support system which really takes in to consideration your personal interests or goals. I am able to engage and get involved with projects which are of interest to me and support my personal development. As a result, I now have a much more open minded approach to my future career.
Jasmin Sandhar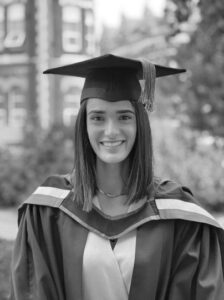 Starting as a graduate at UKGI has provided me with a great foundation in the world of work.  I joined the organisation with an interest in politics having studied the subject at University and it has proved to be an exceptional stepping stone in terms of experience, contacts and opportunities. The fact that colleagues have been so welcoming and generous with their time and knowledge means that I've been supported to take on new challenges such as delivering a presentation to our Executive Committee, suggesting tools to simplify processes and even writing a submission up to a minister!
My initial expectations have been exceeded, the culture of openness in the workplace makes it a great environment to work in and to grow in professionally, motivating me to take on stretching projects and hone my skills for my future career.
Why work for UKGI?
Working for UKGI provides a unique opportunity for talented individuals from both the public and private sector to contribute to work of national importance.  
In this video we asked colleagues to tell us about the work they do at UKGI, and why it matters to them.